FAQ
Is the jewelry discolouring?

If a piece of jewelry discolors, it is due to a reaction to liquids. Most Byloot jewelry is made of stainless steel. These do not discolour, even when they come into contact with a liquid. Handmade jewelry is made from different materials and can sometimes react to liquids. Are you in doubt? Then send us a message!
Do you make everything yourself?

When I started, I made all the jewelry myself. Over time, I noticed that stainless steel jewelry such as rings and earrings was also in high demand. I don't make them myself at the moment. However, it is always possible to have your jewelry custom made. This way you can put together your perfect piece of jewelry yourself.
Where can I view and buy Byloot jewelry?

From February 2023 you can view a nice selection of the Byloot range at various stores and salons. View our points of sale. You can also always make an appointment to view the jewelry in the studio in Kwintsheul. I will keep you informed of all the news surrounding Byloot via the social media and I will also announce here when I will be present at a market or trade fair.

Stay up to date 24/7?
Are the earrings nickel free?

Yes, the earrings are nickel-free according to European Union guidelines. This legislation means that metal jewelry may not release more than 0.5 μg nickel per cm2 per week with intensive skin contact. Every skin is different and can therefore react differently to jewelry. If you want to know more about this, you can always send me a message.
The piece of jewelry is sold out, will it be returned?

Yes and no... Jewelry that I design and select is made in small stocks. I think it is important that there is regular innovation within the Byloot collection. Of course you can always send me a message to ask if your favorite product will be returned.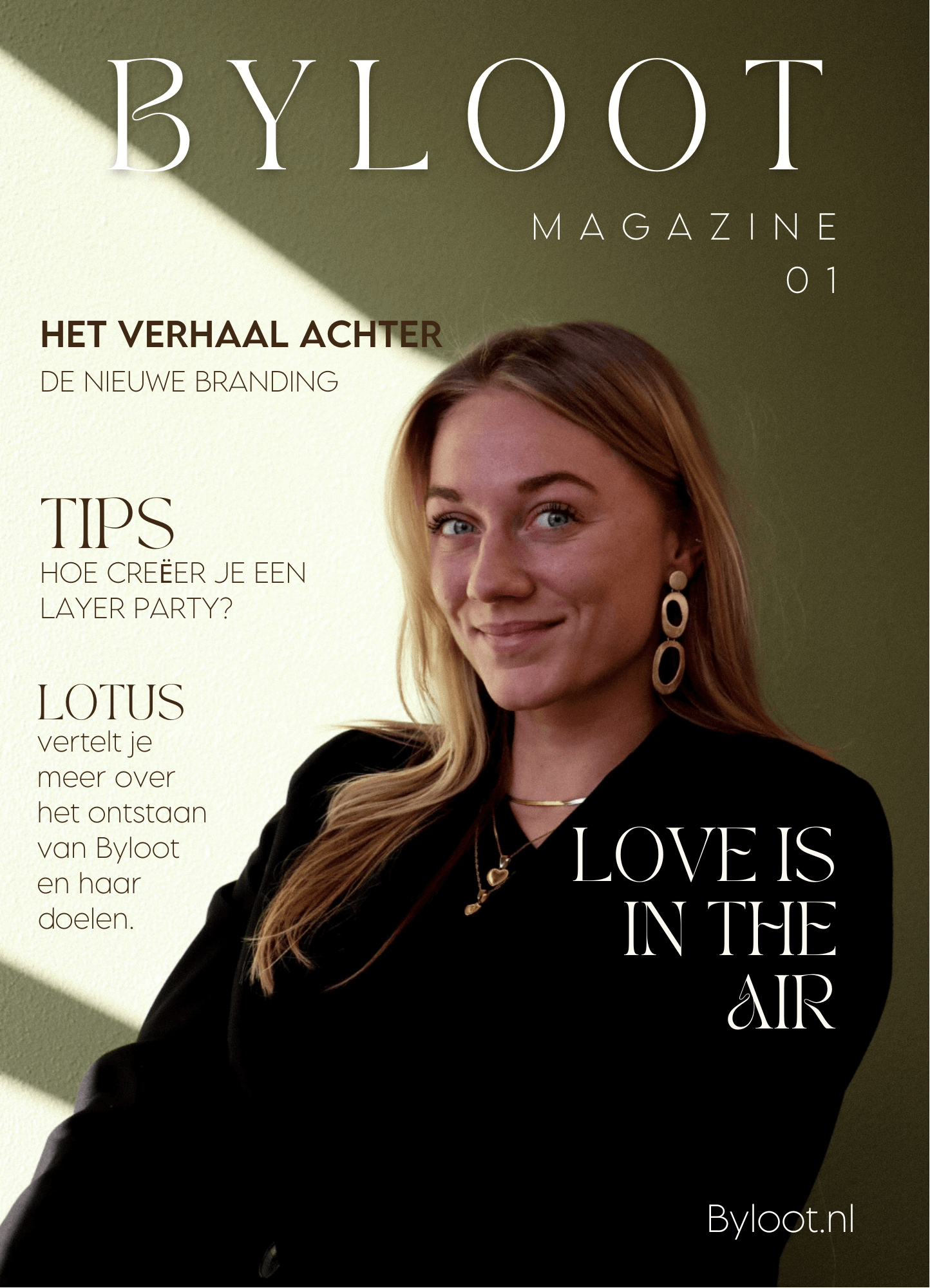 Byloot the magazine
In this magazine you can read all about Byloot's story, tips to create a beautiful layer party, the new branding and, above all, many beautiful inspiration photos of the products.
View the magazine
Want to read the English version?